July 4th is just around the corner and if you are wondering what you can do in Charlotte County to celebrates, here is a handful of events sure to make your independence day extra special.
Charlotte Harbor Freedom Swim
The 23rd Annual Freedom Swim starts at 9:00 am on the north side of Southbound US41. Come join over 500 people swimming, kayaking, tubing and paddle-boarding across the Peace River (1 1/2 miles). For more information please visit Freedom Swim.
Fisherman's Village July 4th Celebration
After you swim across the harbor, you conveniently exit the water of the Peace River on the beautiful docks of Fisherman's Village (marina, resort, boutiques & restaurants). Enjoy live music preformed by the Garbage Men from 12 - 3 pm and The Kollections from 5-9 pm. Face paining by Metamasque from 11 - 4 pm and stay to view the fireworks over Charlotte Harbor at 9:00 pm.
Democratic Party July 4th Celebration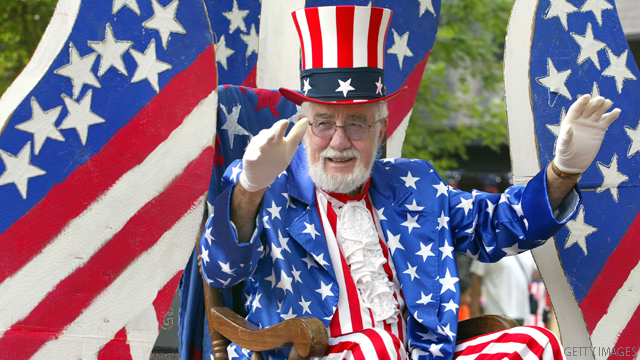 Looking for a fun way to celebrate the holiday and beat the summer heat? Well, head on over to the Democratic Party Headquarters in Port Charlotte between 1 - 4 pm for All-American food, music, door prizes, 50/50 drawling, silent auction & jewelry by Judy. For more information visit Charlotte County Democrats.
Forth Fest at Laishley Park
This one day festival celebrated the USA with non-stop entertainment for the whole family. Enjoy 12 large water-slides, a kids fun zone, live music, food, beverage and merchandise vendors and stick around to watch the fireworks over Charlotte Harbor at 9:00 pm. Gates open at 11:00 am with a admission fee of $3 a person. For more information visit Smuggler's.
Forth of July Evening Cruise and Fireworks
King Fisher Fleet, based out of Fisherman's Village, is offering a special sunset and firework cruise on beautiful Charlotte Harbor. This all inclusive private party cost $49 a person and will be departing at 7:30 pm. Reservations are required, so call (941) 639-0969 today

to reserve your spot.
I hope each of you have a great I
ndependence
Day and are able to get out and enjoy this great community!